About Taylor-Phillips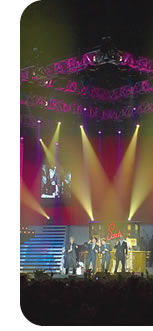 Welcome to Taylor-Phillips Recruitment Consultants
Taylor-Phillips is exclusively tailored for the entertainment technology industry - you can be assured that we understand the requirements regarding your vacancies. We specialise in finding and recruiting talented and qualified people for the entertainment technology and presentation industries.
Who is Taylor-Phillips?
Taylor-Phillips is part of the Cambridge Media Group, which includes Entertainment Technology Press, the largest publisher of educational books for the entertainment technology industry, one of the foremost publishers of magazines and the most important source of online news and information for the sector. TP was formed by consultants with years of recruitment experience in entertainment technology, and is now managed by a team with a lifetime of entertainment technology experience.
We understand the market!
Which means that we only place candidates in jobs that the employee will find rewarding and the employer will find professionally undertaken.
We understand the business!
We usually get it right first time – saving you time and resources. Whoever you are, let Taylor-Phillips help you find what you are looking for!
Candidates
So.....If you are looking for work, then browse our vacancies page or register with us by completing the online application form and uploading your CV.

Employers
If you are a potential client, then send us your vacancy or contact us to discuss it in more detail.