Candidate Information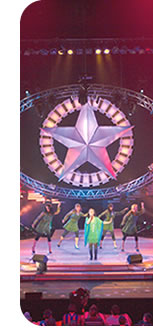 We take a fresh approach to industry needs.
Taylor-Phillips is a specialist recruitment consultancy providing the entertainment technology industry with high calibre personnel. If you currently work, or are interested in working in the entertainment technology industry, we specialise in placing staff in important and constructive areas. If you are a potential candidate looking for another position in your chosen field or you are looking for a change in your career, then we can assure you that we will do everything possible to help you achieve that.
To apply:
If you see a vacancy from our lists, then all we ask you to do is to complete our online application and upload your CV to us.
Why not visit our guidelines on preparing your CV to ensure that you present yourself in a professional way?
Reasons to Register with Taylor-Phillips
If you register with us you will be included in our candidate database. When an employer contacts us with a new position, we will notify you immediately before advertising the position if the employer is using the Premium or Full Service. If you are already registered you will be one of the first to be considered.
Register and Send Us Your CV
Please use our online application form.