Covering Letters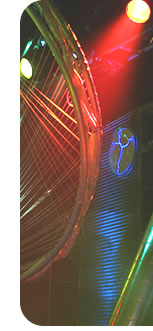 Your Letter:
Your one-page CV should be accompanied by a covering letter.
This is your opportunity to add a little of your personality to the bald facts of the CV. Don't overdo it. Again, keep it businesslike, clear and brief.
Address it to an individual (ring and ask personnel if the name has not been given in the advert). Make sure you spell that name and position correctly.
Don't repeat what is in the CV. Say why you want the job, using the same terms that were advertised.
Show that you know something about the company (in these days of websites it is often easy to brief yourself).
Don't make salary demands. This is something that can be raised at the interview stage. Remember, you are trying to interest the reader in seeing you as a prospective employee.
Follow-up:
Follow-up letters are an often neglected opportunity.
If you do not succeed at the interview stage it is well worth writing a thank you letter. You may have only failed by a whisker and employers often have second thoughts.
If the job becomes available again, or another is vacant, yours will be a name that immediately comes to mind if you have written thanking the interviewer for seeing you.
Keep your reply brief and keep it positive. It is natural to express disappointment but avoid accusations. It could pay dividends.
The technical purpose of sending a covering letter is to inform your prospective employer that you are applying for the job. It also advises that you have attached your CV.
The real purpose is for you to sell your strengths, supply any additional information requested in the advertisement and cover any concerns that the employer might have about you, You should include a covering letter to Taylor-Phillips when applying to our advertisements saying why you are worth considering over anyone else as we usually retype this onto your CV or use it as information about a candidate when e-mailing companies.
Your CV is a vital personal marketing tool! Its the first thing a potential employer will see, so you need to present yourself accurately and professionally, showing that you are able (skills wise) and the right person for the job.