Reasons For A Good CV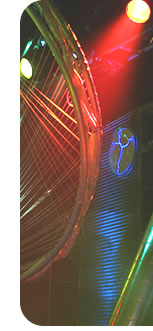 CV's should be easy for prospective employers to read, and its important to follow these guidelines.
CV's must be letter perfect, a CV full of spelling errors could indicate that you do not take care with your work.
You must sell yourself. Provide details of your capabilities and of your achievements.
If you wish to change your career to something different then you need to produce a covering letter explaining why you will achieve set goals within this new career.
Try to keep the document to two A4 pages or less.
Have a well-organised CV, which is easy to understand.
Use your CV to give the reader a glimpse of your personality.
You should also demonstrate the benefit of having you join their team.
You should be informative, but don't overdo it, try to avoid using obvious CV terminology such as, "good team player but able to work on own initiative, good communication skills, able to communicate at all levels." These are all major turnoffs for prospective employers as it looks like you have not taken the time to put forward your own thoughts.
Fill in your information following these guidelines:
There are no set rules in writing a CV but aiming for clarity and precision is important.
Try to make it easy for the employer to read.
Content in a CV is essential, so the best thing to do is examine the market you want to enter or the job you would like to apply for and tailor the CV to those requirements.
Make sure you are not including loads of information that will just seem unnecessary to the employer because it will bore them!
Presentation is also vital, as it will tell the employer what sort of person you are. Make it simple, highlighting the essential areas so that at a glance, the potential employer has an idea of your ability. Lay out the information in a way that will help him to follow it, highlighting headings for instance. Try not to cram too much onto one page, because spaces make it more approachable.
CVs shouldn't be epic narratives, keep to the point and make sure that each area you cover is working towards your aim - tell the employer that you are the right candidate to employ for this position. If for instance you are an IT contractor who has Java skills, tell them where and how you have applied those skills.
When you write your employment history section, start with the most recent job, going back up to 10 years and try not to leave unexplained gaps in the history.