Privacy Policy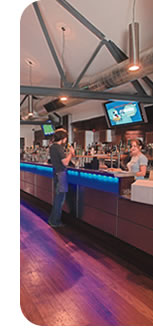 This privacy statement sets out how Taylor-Phillips complies with UK and European Union data protection requirements. This applies to the entire website.
Taylor-Phillips is committed to protecting the privacy of our users. We will use our best efforts to ensure that the information you give us remains private and that the information is only used for the purposes set out in this policy.
For your protection, we are registered under the Data Protection Act 1998 and have given all appropriate notifications to the Information Commissioner.
Use of Cookies
A cookie is a small text file which is automatically issued to your computer when you visit our website. Taylor-Phillips does not use cookies on this website.
Collection of personal information
If you contact us via a form on our website your name, email and other personal information will be stored. This information will only be used by Taylor-Phillips to contact you and to enable us to assist you efficiently.
You may also send us your Curriculum Vitae (CV) via this website. Your CV will be sent to prospective employers but only where you give your consent.
If you wish us to remove any personal details we hold about you, please email us at jobs@taylor-philips.co.uk. However we are required to retain certain information for a number of years in order to comply with our statutory obligations and to meet DTI requirements.
Any personal information you submit to our website, for whatever purpose, is held in the strictest confidence and will not be disclosed to a third party without your express permission, unless legally required.
Links to external websites
Taylor-Phillips is not responsible for the content or reliability of the external websites and does not necessarily endorse the views expressed within them.
Feedback
If you have any questions relating to our privacy policy please email us at jobs@taylor-phillips.co.uk.