CV Writing Tips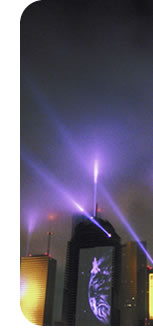 Tips for writing an effective CV
The contents of your CV and its presentation can determine whether you even get as far as an interview.
It should be a simply written outline of your scholastic and working history.
Do not write in longhand unless it is a stated requirement. Use a clear businesslike typeface and do not use coloured paper (it does not photocopy well).
Start with your full name, address, phone numbers, date of birth and nationality.
Put the most recent employment or achievement first and continue in reverse order to the most distant in time.
Keep details brief but to the point. Give names of previous employers and relevant dates.
Tailor your CV to the job for which you are applying. Don't expand on items that have little relevance.
Tell the truth. A lie that is found out will not only lose you this application - it could damage your future chances..
Make the most of the positive aspects that apply to this position by devices such as bullet points (but no more than three or four).
Educational achievements have less significance the longer you have been in employment.
Hobbies and pastimes can indicate qualities of initiative and leadership - but a long list of leisure pursuits may create the wrong impression.
Give at least two references, preferably recent tutors or employers. Check with them first that they will act as referees.
If this is your first job remember to include any work experience or voluntary work.
Try to limit your CV to a page - and that doesn't mean reducing the type size to make it fit!
Check what you have written and get someone whose opinion you value to check it too. Spelling mistakes and incorrect names will lead to an immediate thumbs down.
Your CV is a passport to an interview and a prospective job. Its purpose is to convince an employer that you are worth considering for the advertised post.
Out of maybe 100 applications only a dozen may be selected at the CV stage. So write for the employer - not for yourself.