Consultants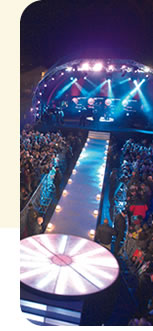 Andrew Young - Recruitment Administrator
Dedicated to matching candidates to their ideal career and finding the ideal personnel for the client's requirement, Andrew is on hand to assist and guide you, whether Client or Candidate, through the entire Recruitment Process.
Tel: 01223 550808
Email: andrew@taylor-phillips.co.uk

Other Taylor-Phillips Team Members

Ken Sewell read economics at Pembroke College, Cambridge from 1967-1970. On leaving college he formed Pulsar Light of Cambridge Ltd with a fellow graduate. The company progressed through various Cambridge locations to a 40,000 sq ft factory where more than 100 employees produced lighting equipment for the entertainment industry. As Commercial Director, Ken oversaw the development of the company from very humble beginnings to multi-million pound turnover.
Ken left Pulsar in 1999 and formed Realnet Ltd to develop Internet opportunities. Realnet now has a strong record developing Internet solutions for a wide range of clients, with Tony Berg joining the company in 2001. Meanwhile Ken had also joined forces with John Offord in 2000 to develop the book series of Entertainment Technology Press, now recognised as world leaders in their sector.
John Offord commenced his career in publishing with the launch of the British Theatre Directory in 1972 and followed this in 1973 with the monthly journal Entertainment & Arts Management which he also edited, and numerous books and pamphlets for the arts management sector. In 1985 he launched the highly successful magazine Lighting and Sound International. The establishment of this publication saw the beginning of a close involvement with PLASA (Professional Lighting and Sound Association), and when the Association took over the title in 1987 he continued as editor.
After leaving PLASA he launched the news website Entertainment Technology News On Web (www.etnow.com) in January 1999 – the first dedicated site of its kind. In August 1999 he formed Entertainment Technology Press (now part of the Cambridge Media Group) in order to launch a major new series of 'print on demand' books for the industry using new print technology. The series now has 35 titles in its list, with many more in preparation. John Offord is series editor for ETP's range of books.
His published works include the British Theatre Directory (joint editor), British Alternative Theatre Directory, Entertainment & Arts Management (editor), Artistes and their Agents, etc. His most recent book is Lighting for Roméo et Juliette for Entertainment Technology Press and he is currently compiling a book on the technical aspects of the new Copenhagen Opera House.
Works published by him include numerous titles in collaboration with the City University London (CityArts Series) covering the arts administration sector, the major legal work on the entertainment business Performance (Cotterell), and Curtains! Or a New Life for Old Theatres.