How We Operate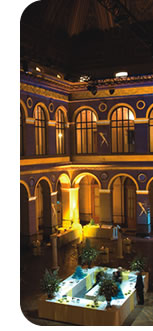 Let's Get Started!
In the first instance we will discuss your requirements and try to determine which service would be most appropriate for you. It may be that the TP Advertising Service would be most suitable if you are expecting to take some time over the appointment and do not mind filtering candidate applications. The Premium Service can speed up this process, and may result in locating potential candidates from our existing database. Alternatively you may prefer the traditional TP Full Service, where we filter the applications and take the strain off your shoulders.
If we do not have the type of candidate you are looking for or you would like a larger selection, we will advertise your position on our website, the Etnow.com website, the weekly ET Express newsletter and in industry publications free of charge.
The TP Full Service is on a 'no candidate placed with client, no fee basis'.